Herkimer Diamond Quartz Sterling Silver Ring - Size 8.5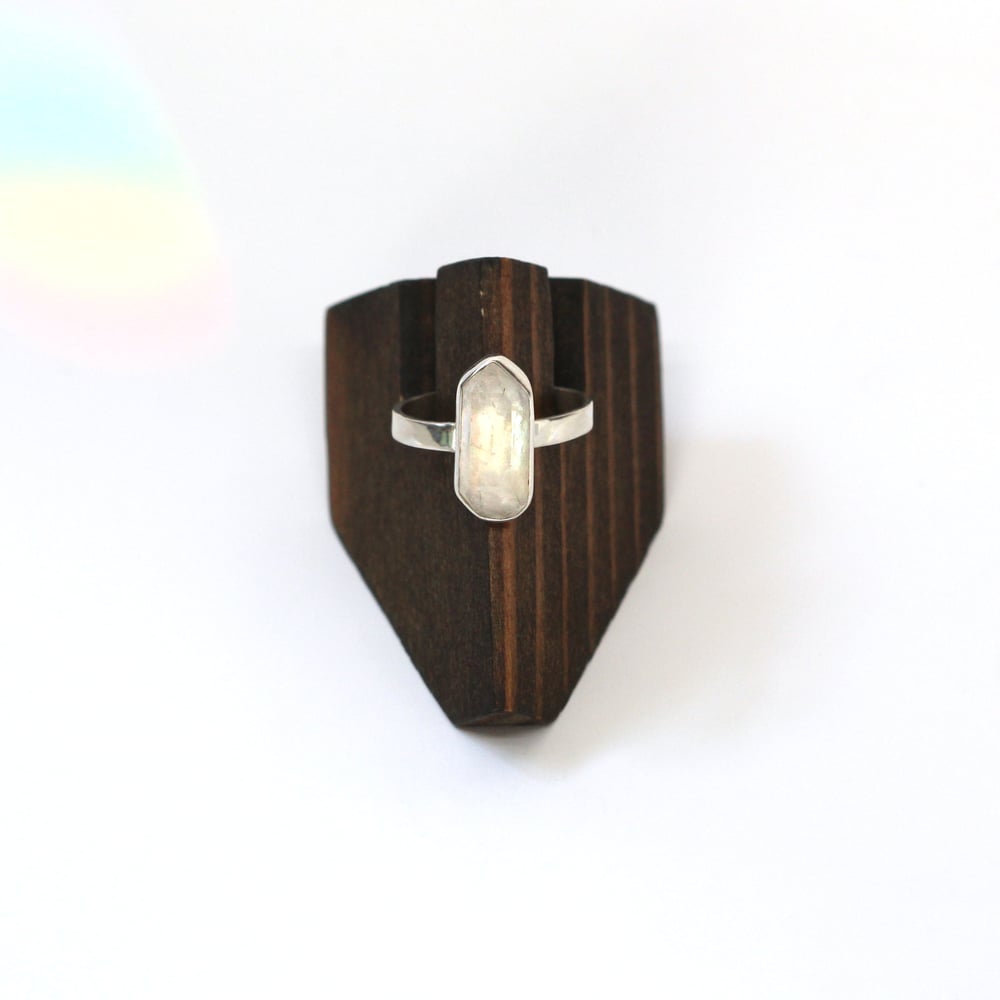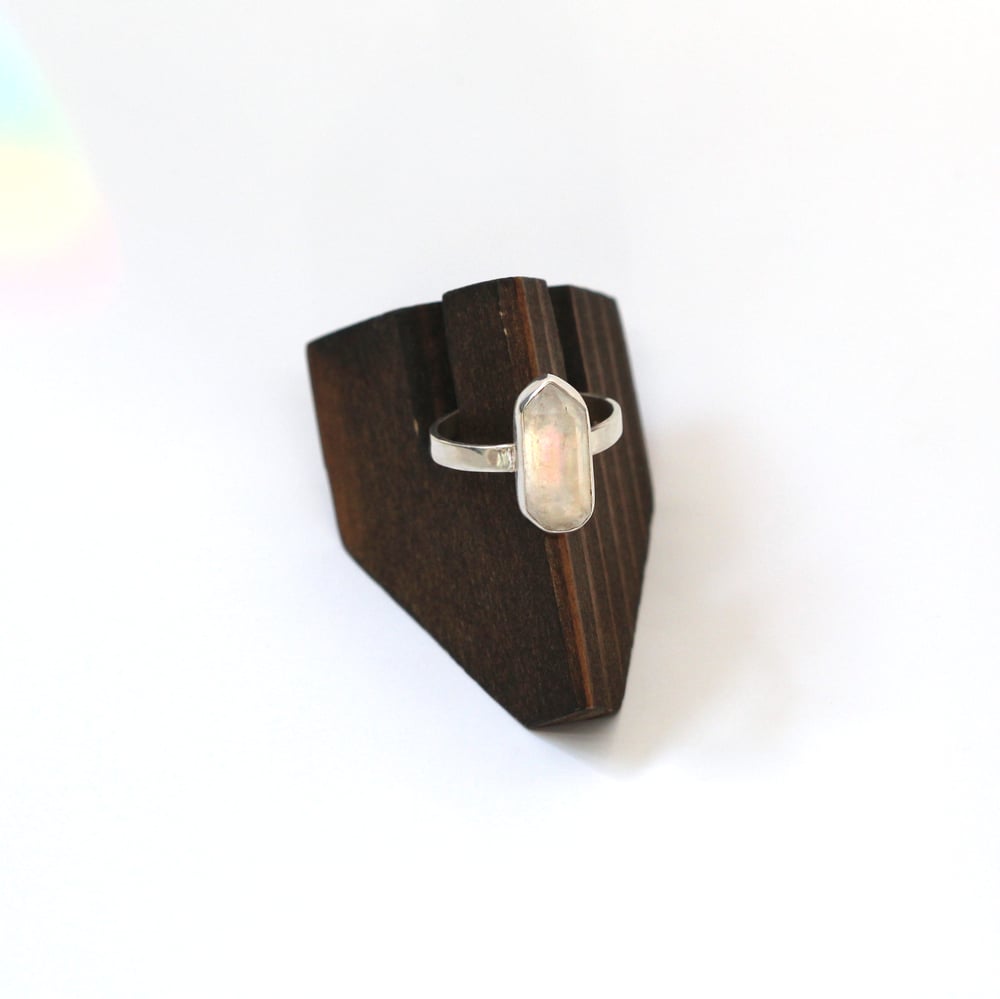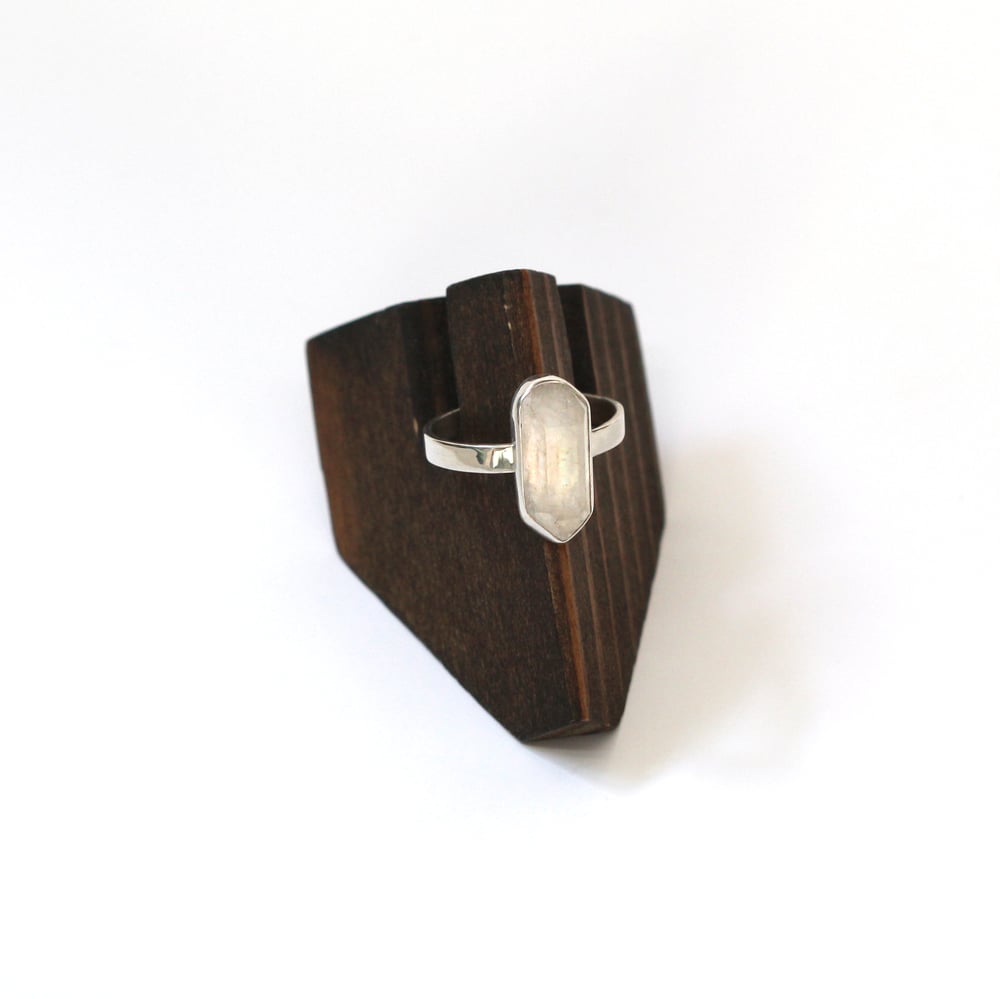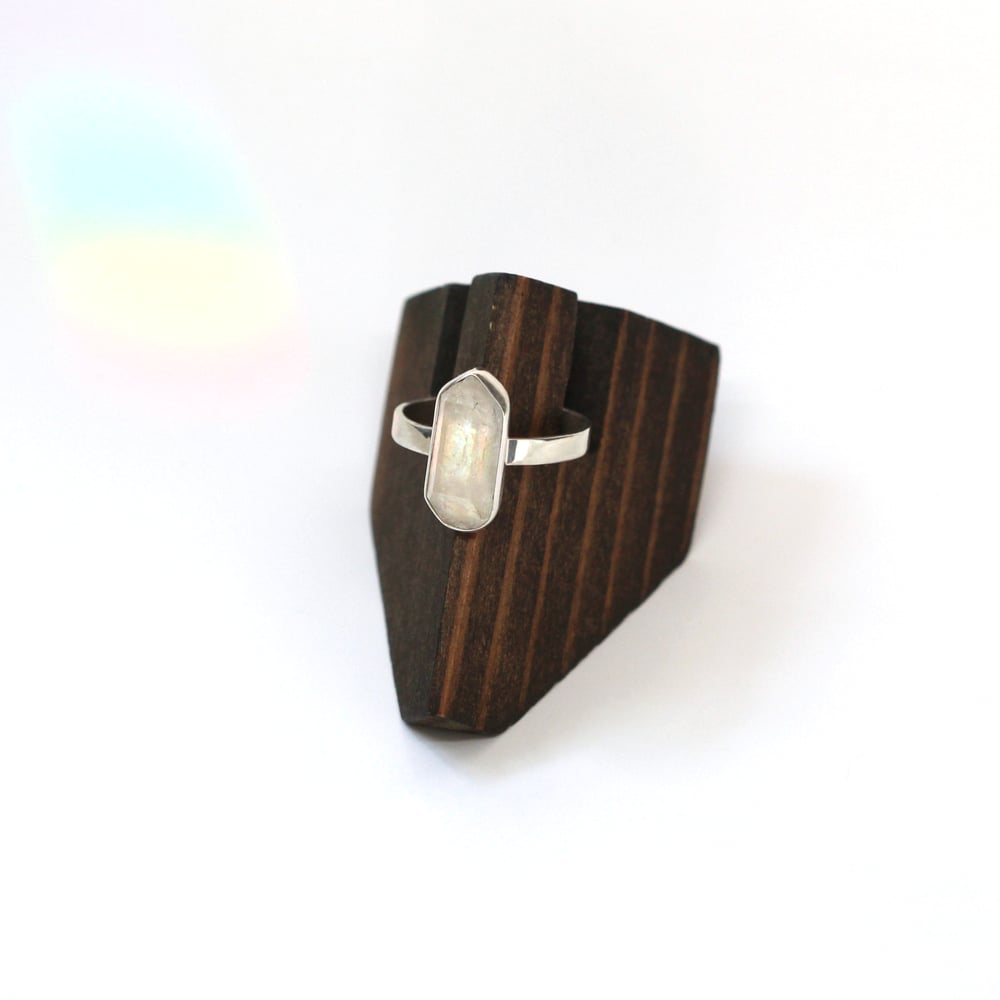 Handmade in Oregon.
This ring is made from sterling silver and stamped .925 on the back.
It features an awesome piece of Herkimer Diamond Quartz from New York. I got a bit experimental with this one by cutting and shaping a piece from an old CD back that had a rainbow face. It is laid nicely behind the Herkimer so it is only noticeable when light hits it. It is a very cool and subtle ring with a little surprise.
It is a size 8.5 ring.