Australian Opal Doublet Sterling Silver Ring - Size 8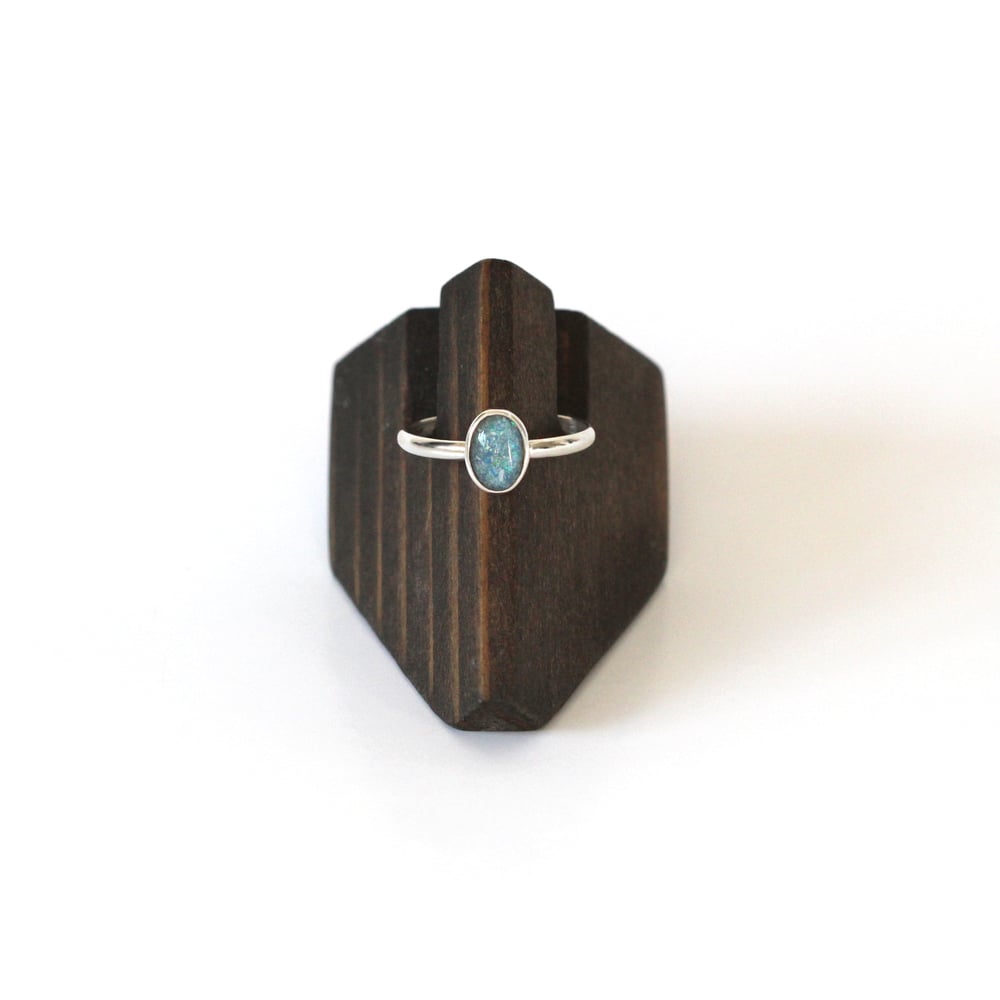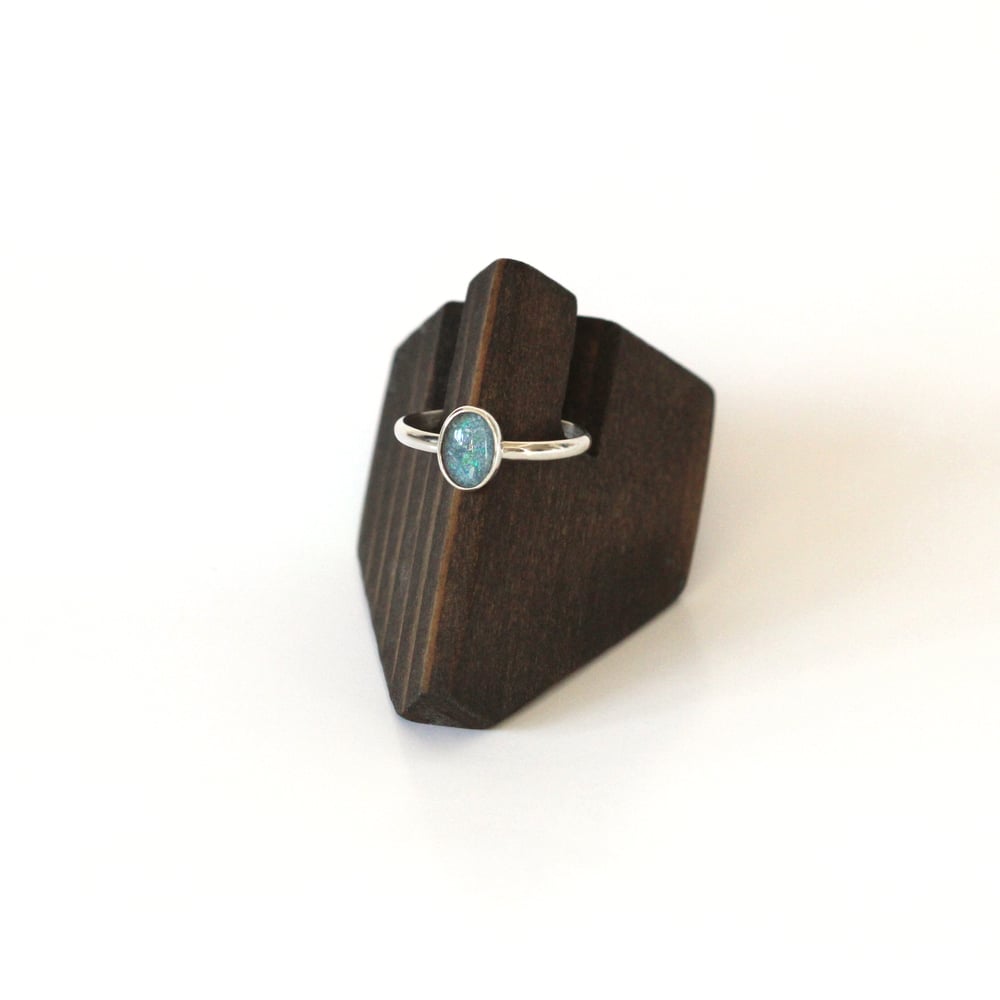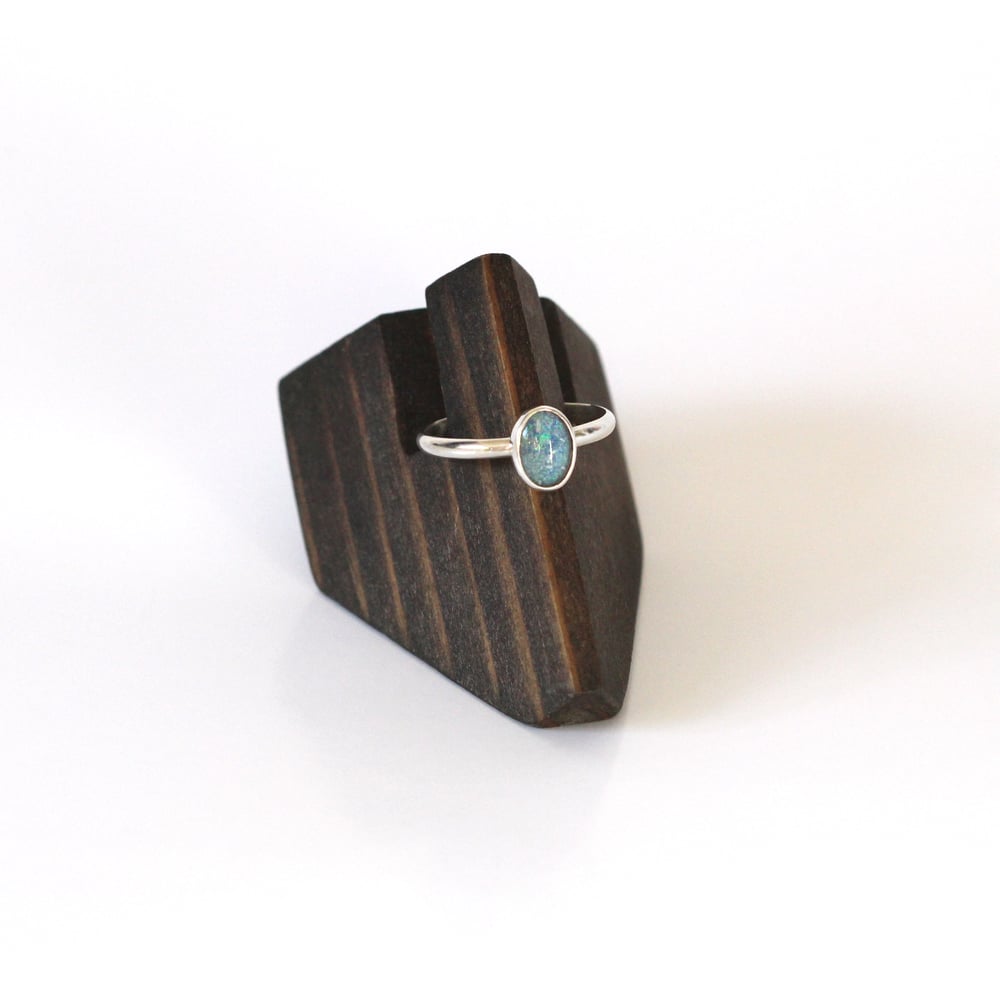 Handmade in Oregon.
This ring is made entirely from sterling silver.
It is a size 8 ring.
It features a gorgeous piece of Australian Opal and is a doublet. The opal is covered with a very strong and hard piece of super clear quartz to protect the soft and delicate stone underneath. I prefer this type of opal piece because it strengthens and protects the opal from damage.
It has a lighter blue hue base with speckle-type features and with movement, it flashes greens, blues, and yellows underneath. It is hard to photograph and show how cool this little stone is but trust me, you will be in love.
*Natural Australian Opal is pretty rare, formed millions of years ago, and appears in nature as thin veins within its host rock and is on the softer side of minerals.*