Ancient Roman Coin Sterling Silver Necklace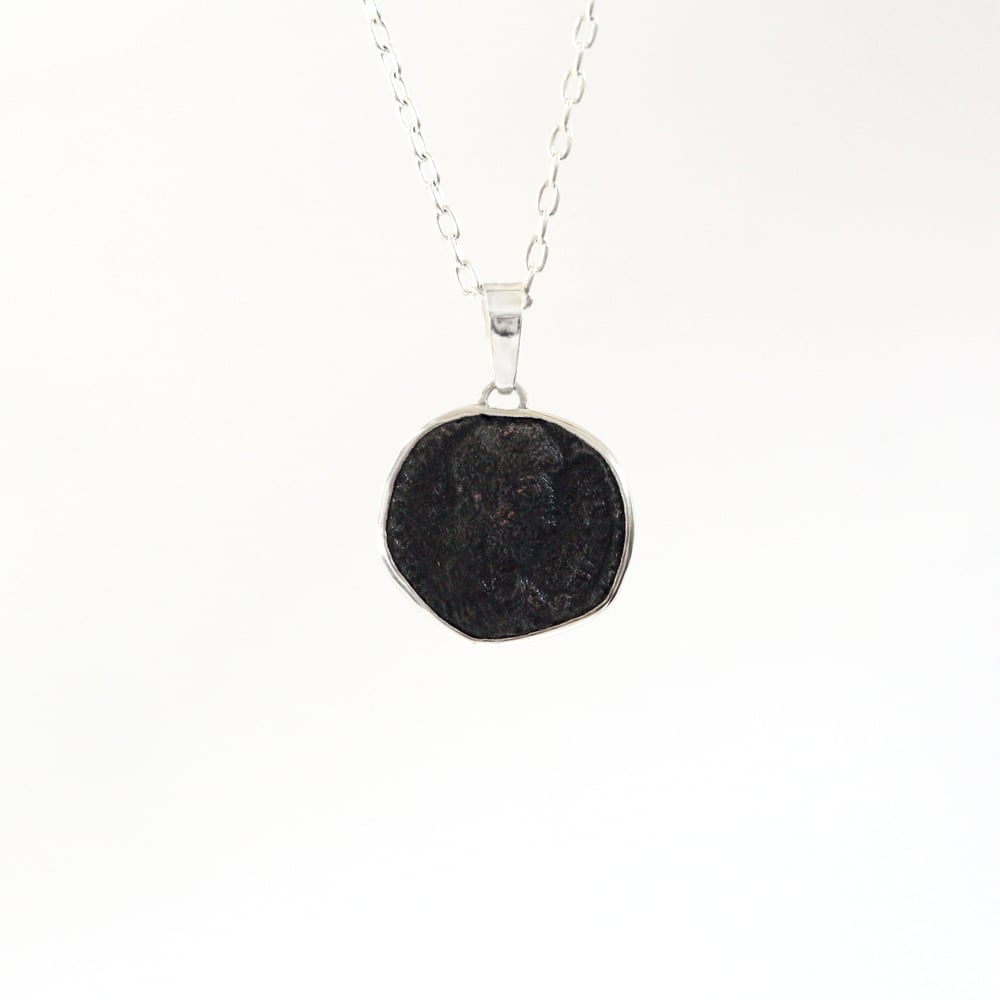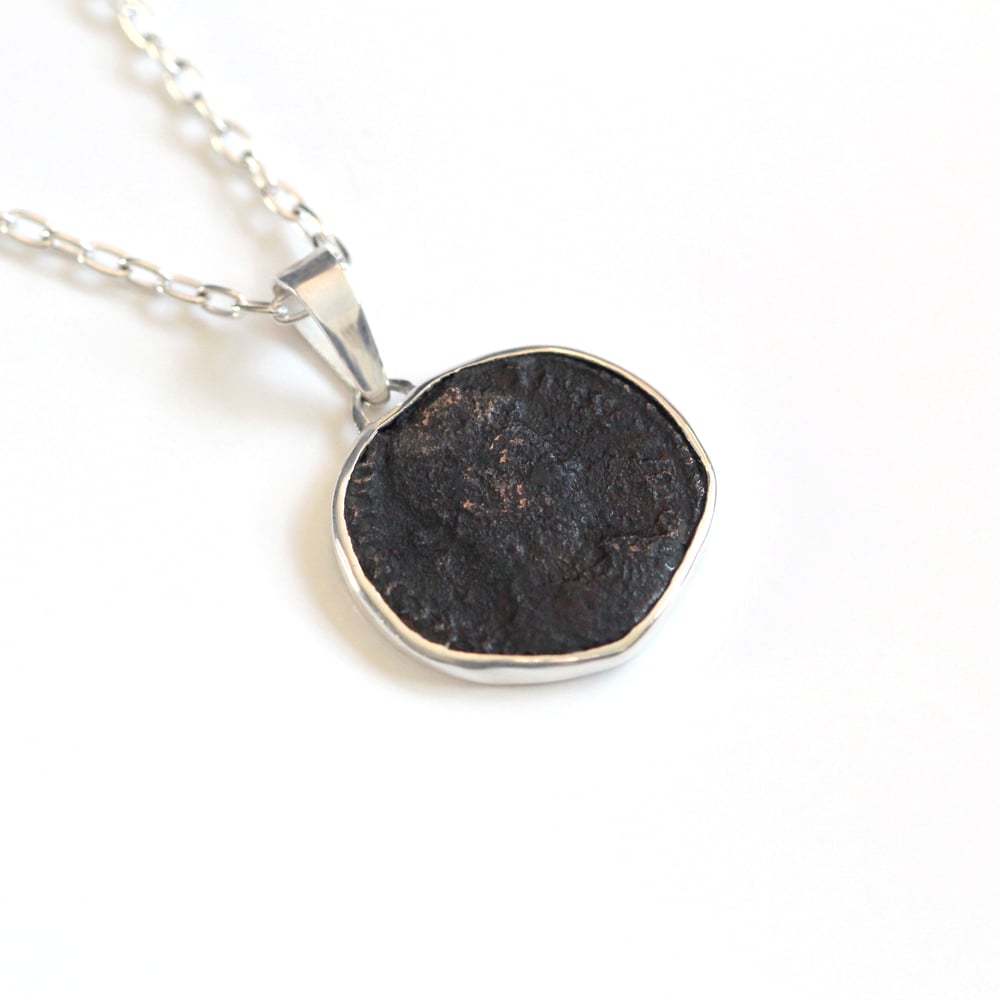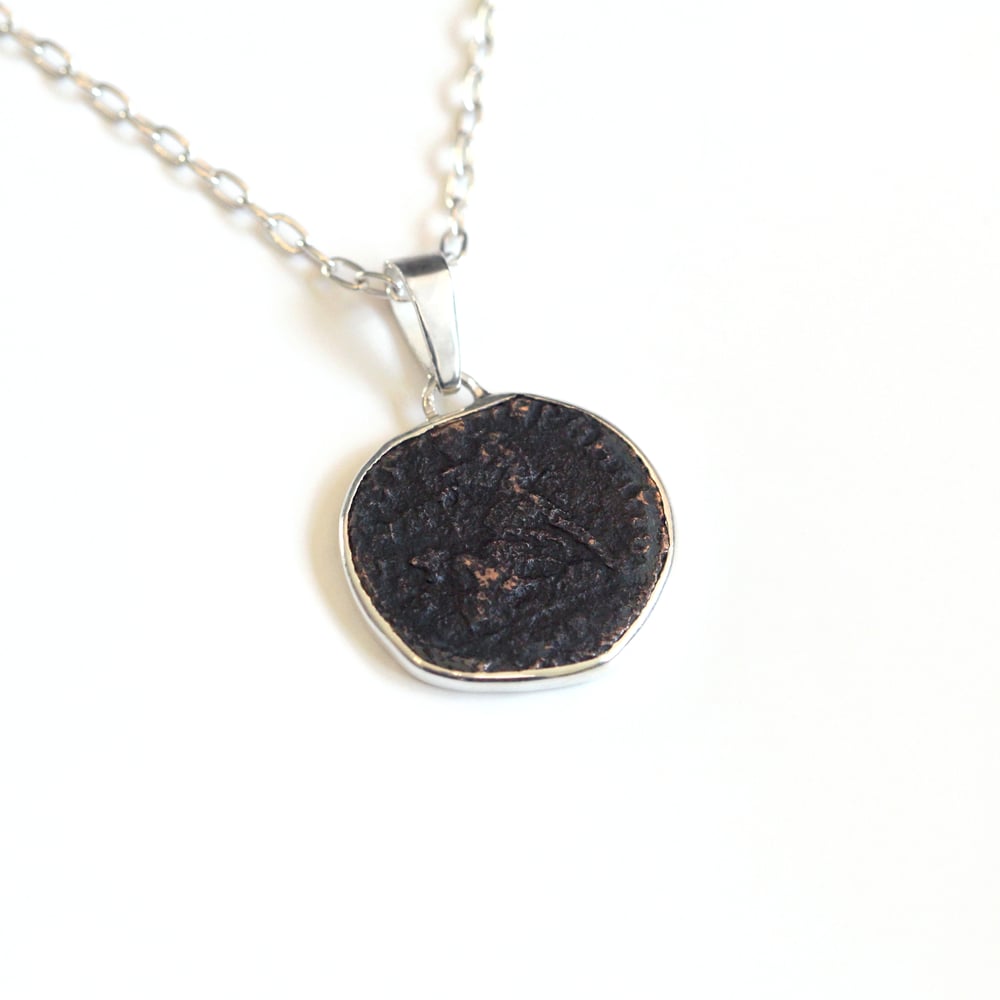 Handmade in Oregon.
This necklace is made from sterling silver.
A simple setting for a real ancient Roman Coin.
This currency was made under Emperor Constantius II between 337-361 AD.
The front features Emperor Constantius II.
The back shows a helmeted soldier spearing a fallen horseman to the lower left.
If you have any questions about the piece or other ancient coins I have, please send a message.
Comes standard on a simple cable chain. Can also be put on a leather cord for the same price. Please contact me prior to purchase if you would like to know your other chain or choker options.