Amethyst Y-Drop Sterling Silver Necklace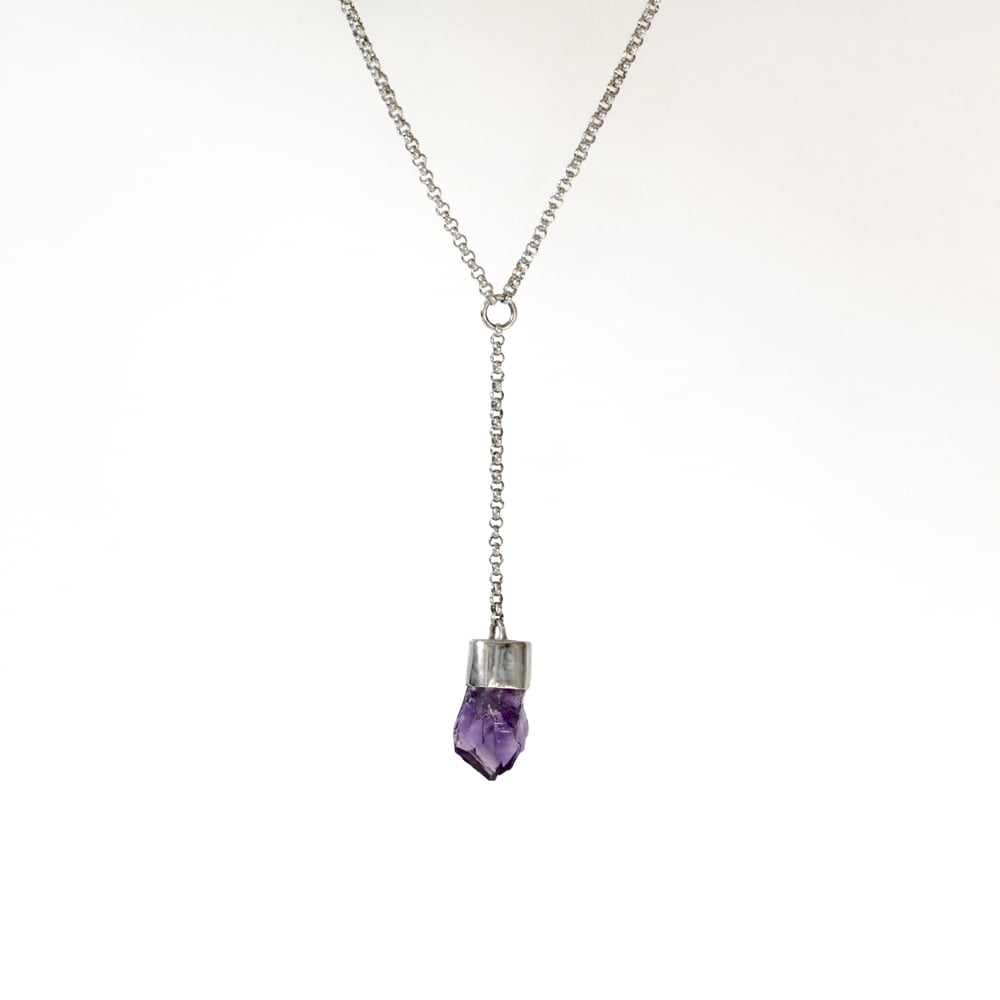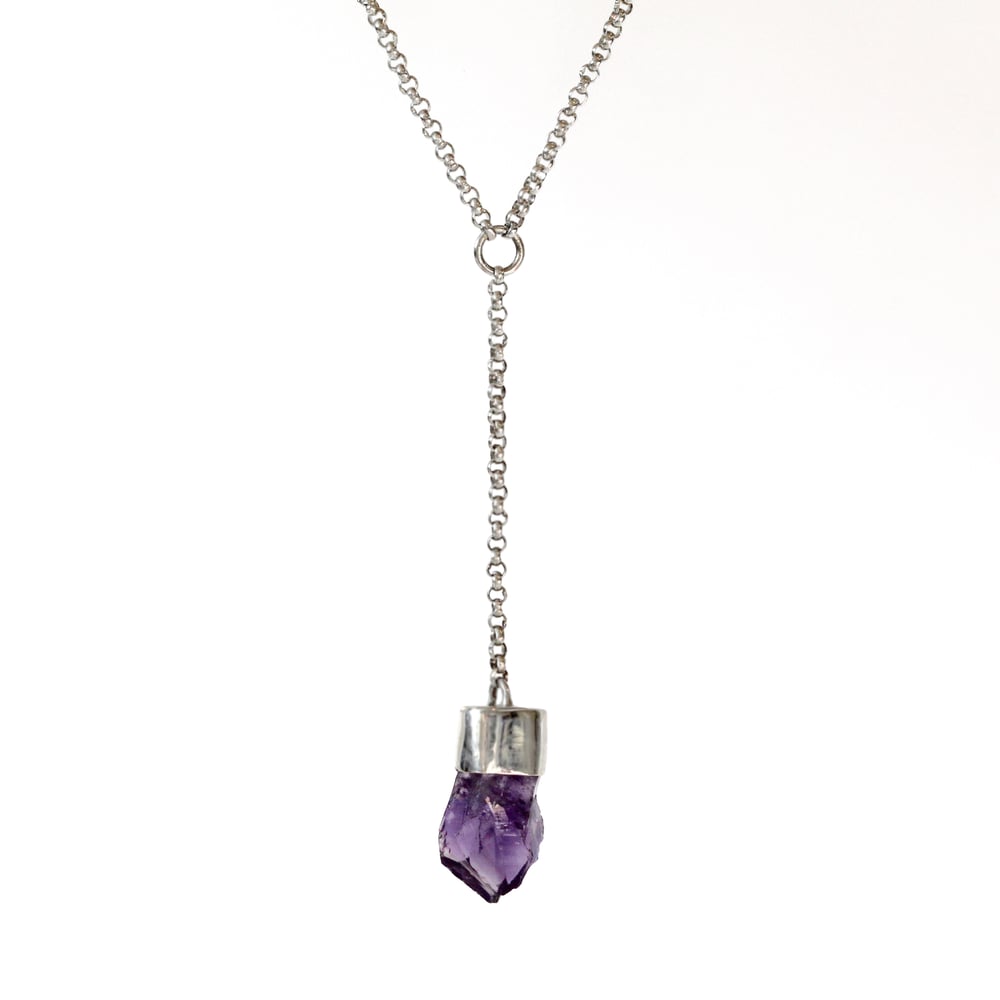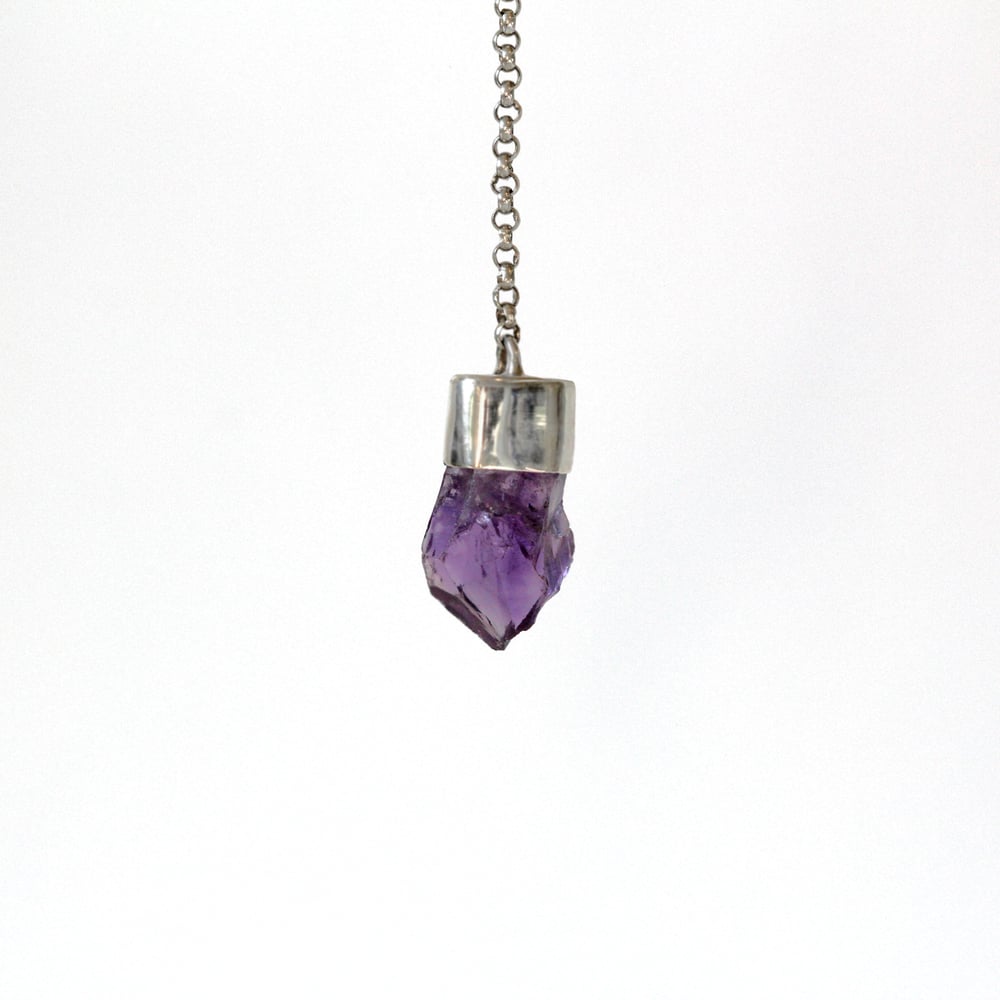 Handmade in Oregon.
This necklace is made completely from sterling silver.
It features a gorgeous piece of amethyst in its raw crystal form.
If you are interested in seeing what other pieces of amethyst I have, please send a message.
This necklace is 16 inches in length with the drop piece hanging 2 inches down from that. It can be shortened if needed or a chain extender can be added on for an additional cost.
Please contact me prior to purchase if you have any questions or requests.