Star Sapphire Sterling Silver Ring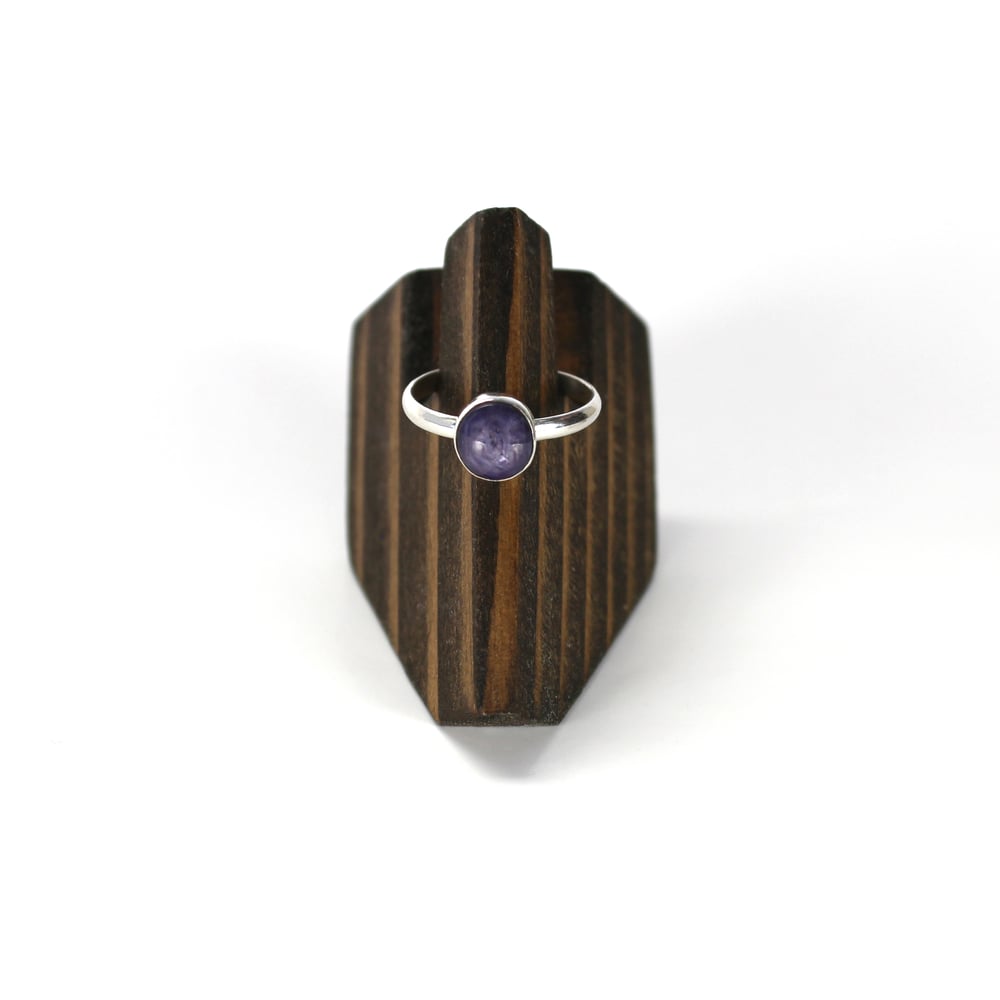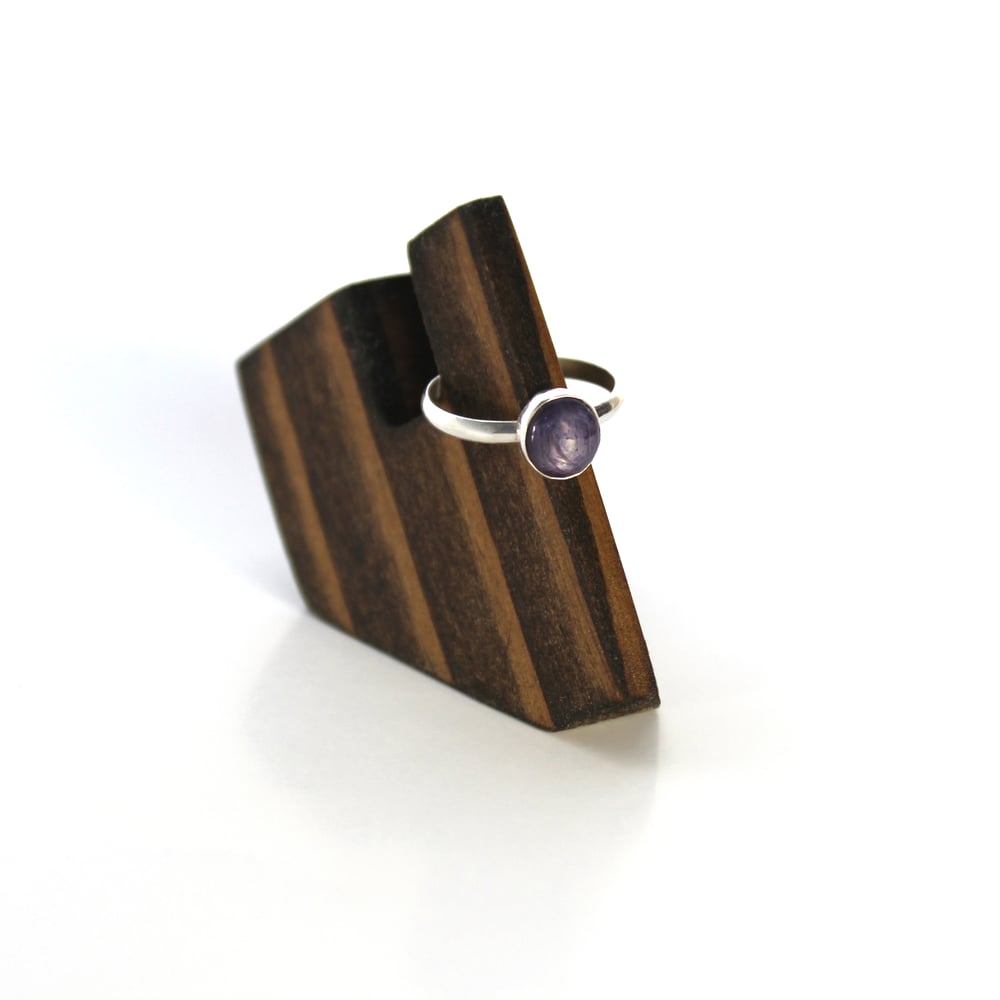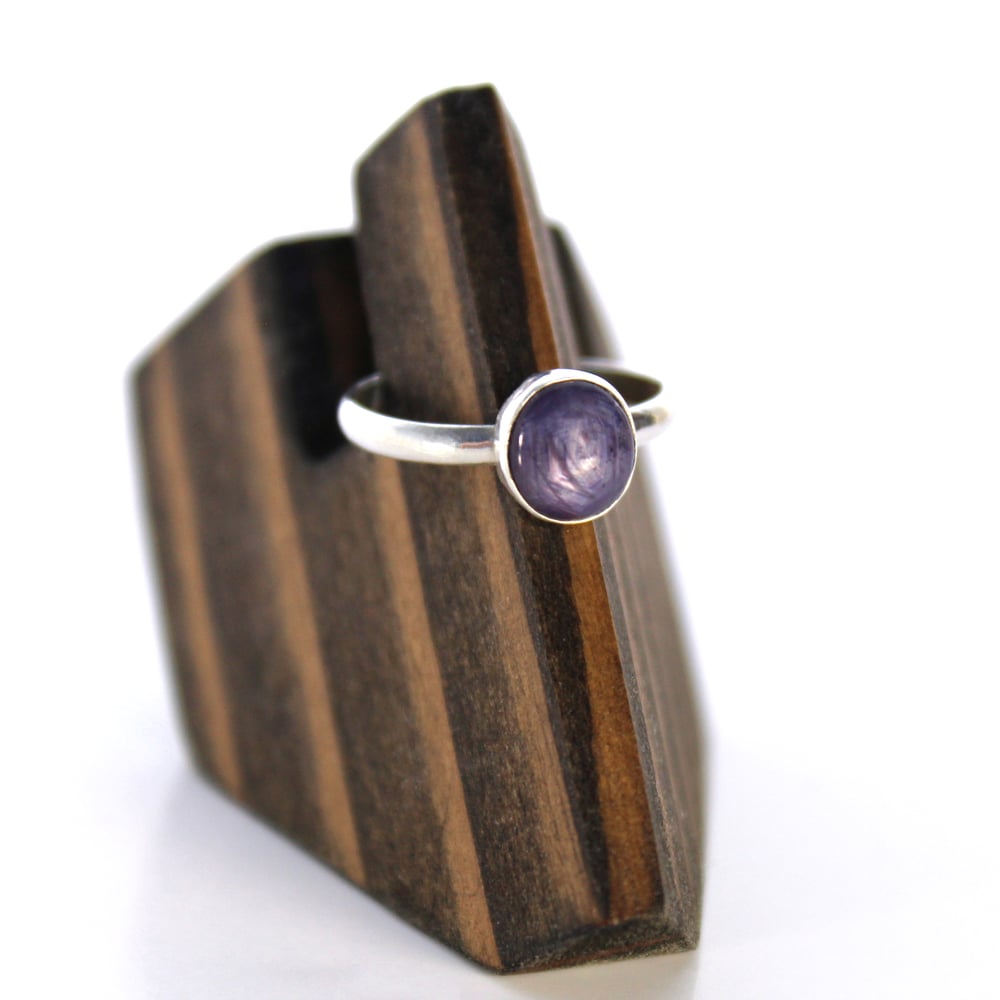 Handmade in Oregon.
This ring is made from sterling silver.
It features a beautiful piece of Star Sapphire. The stone has a flash that will follow the light. It is a size 5 ring.
I have 3 of these stones left that can be made into any size. Please DM me if interested in a different size.