Lil Baby Boulder Opal Sterling Silver Rings - Size 7.5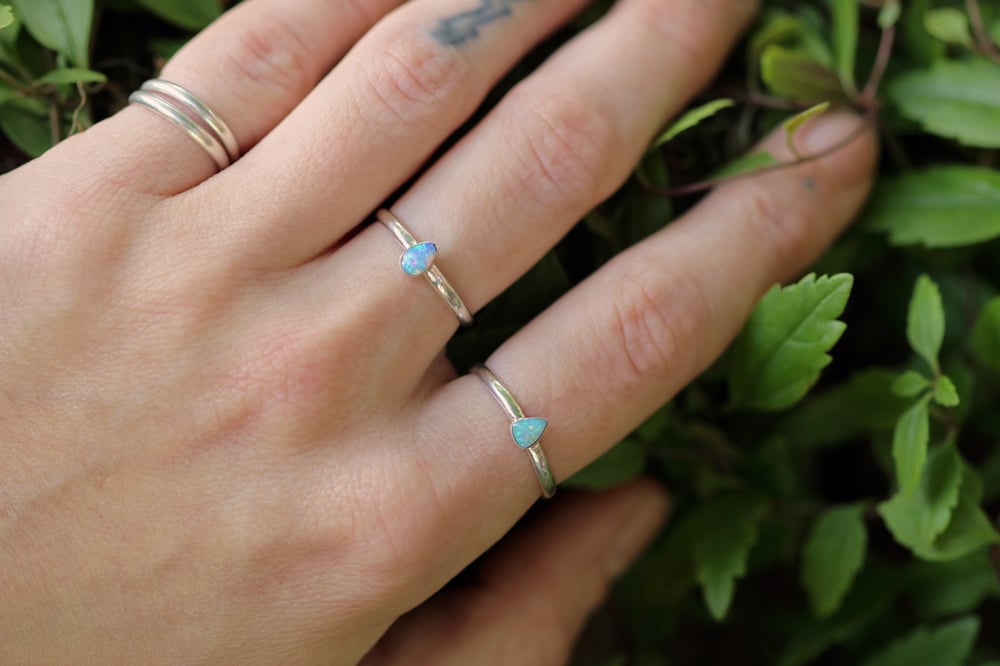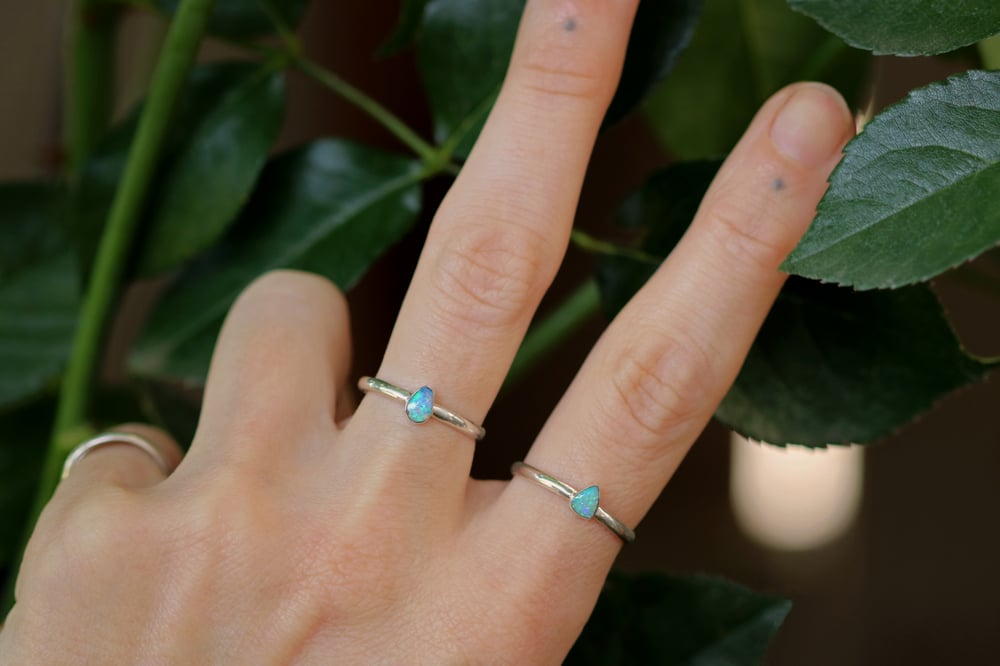 Handmade in Oregon.
These rings are made from sterling silver and stamped .925 on the back for you.
Both feature little cuts of gorgeous pieces of Australian Boulder Opal.
Both are translucent with blue hue bases and with movement flash every color of the rainbow. To me, the predominant colors in the teardrop one seem to be blue, pink, and purple hues with a lot of green flashes. The triangular one seems to be more blue, green, and yellow.
The teardrop shape (on the middle finger) is a size 6.5 ring. (SOLD)
The triangular shape (on the pointer finger) is a size 7.5 ring.
*Natural Australian Opal is pretty rare, formed millions of years ago, and appears in nature as thin veins within its host rock (you can see a bit of the host rock on the bottom corner of the teardrop-shaped one) and is on the softer side of minerals.*