Angel Aura Quartz Large Crystal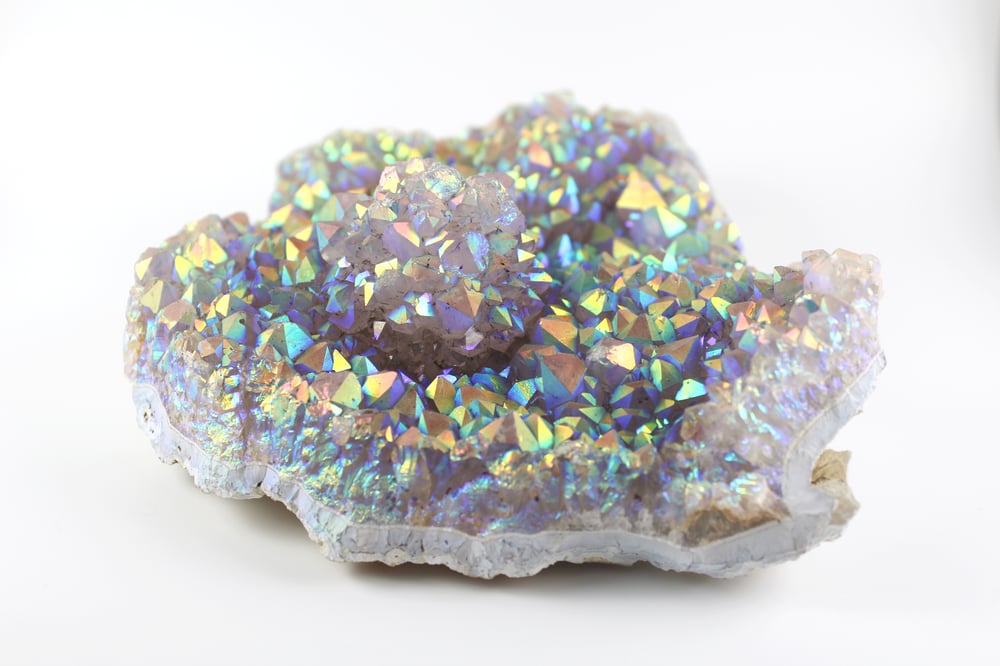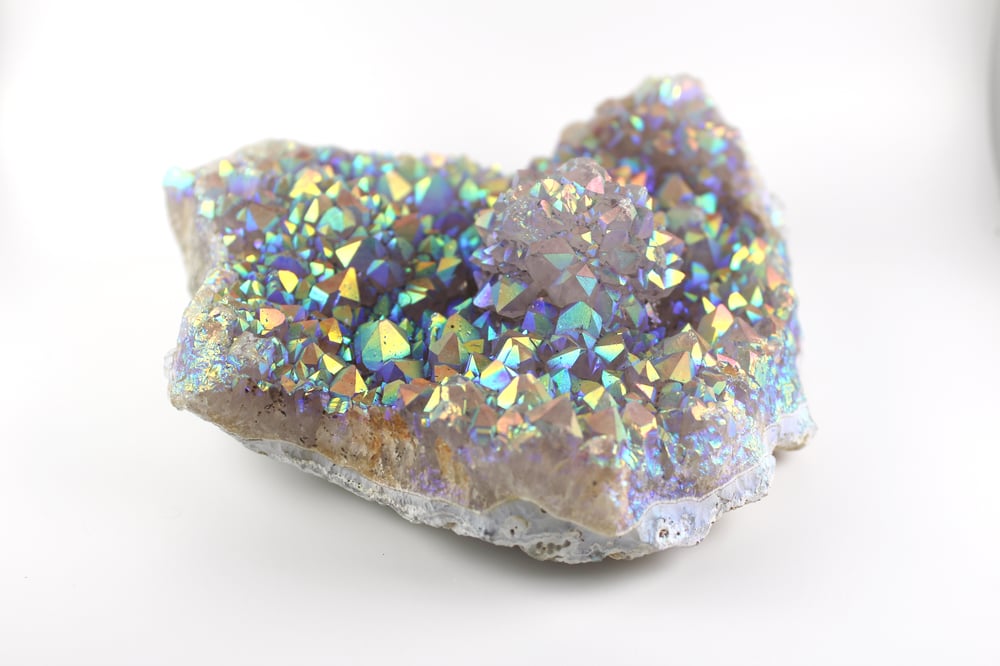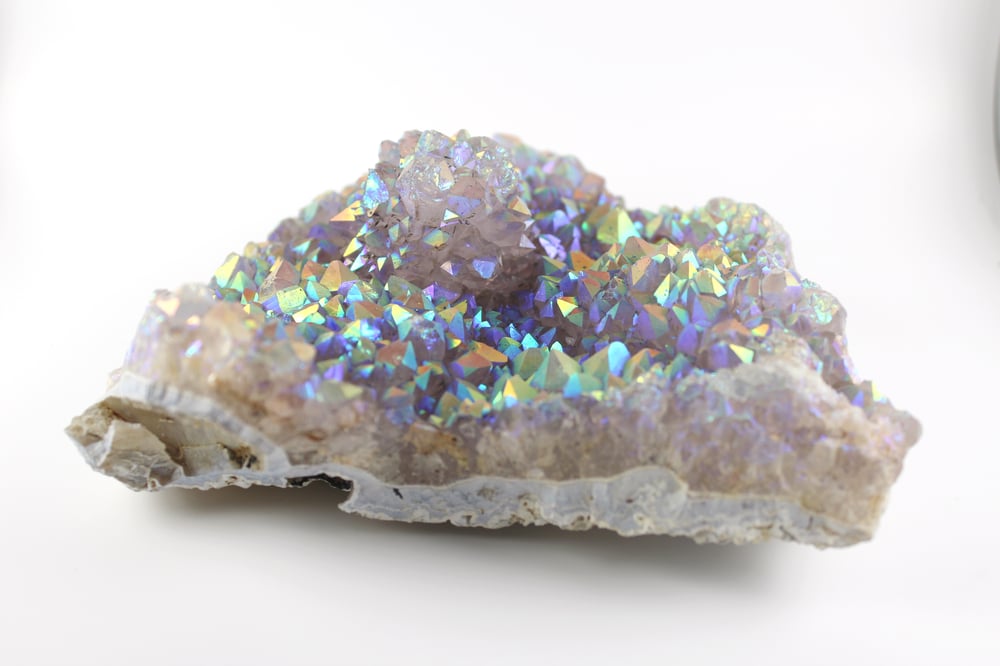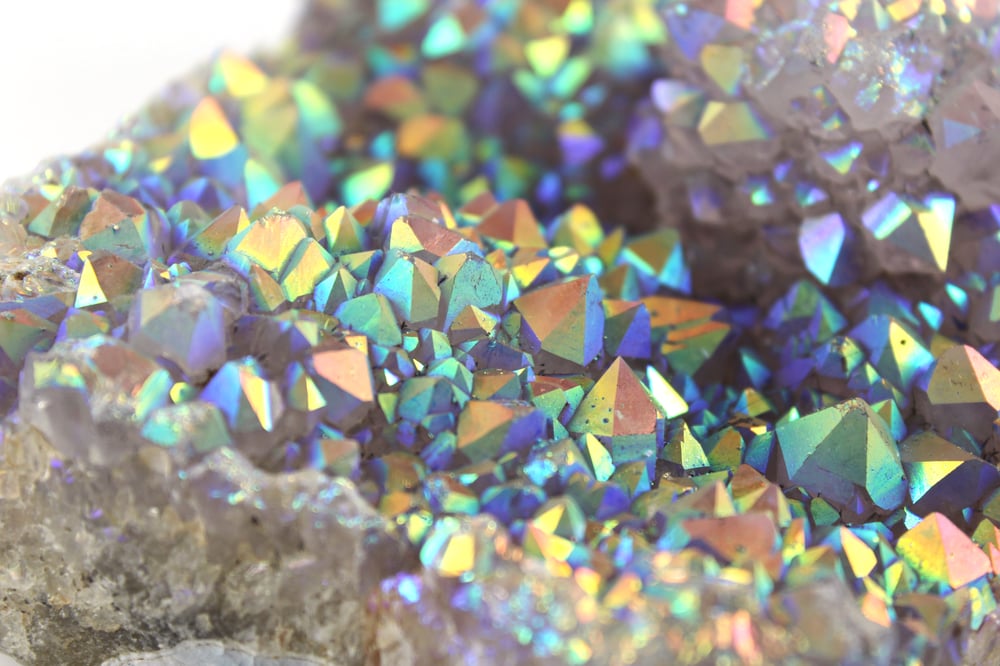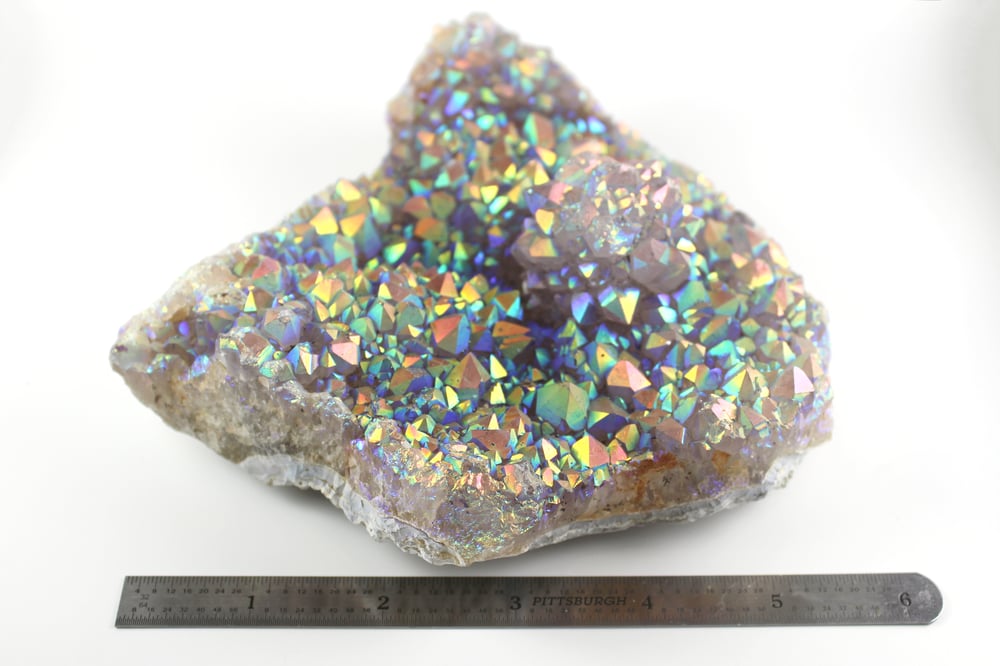 "Angel Aura" is a large chunk of natural quartz that has gone through a special coating process involving platinum. Glitters with beautiful pastel rainbow colors. I have been keeping it nearby my window so when the sun hits it's absolutely gorgeous.
Crystal is 925 grams or 0.79 lbs
Sizing is roughly 156 x 156 mm and 53 mm tall
Shipping: I have a standard shipping profile across all items but this item will have to be shipping with USPS flat rate so $11 has been added to the stones total to make the shipping total $15.50. Currently, I do not have the site set up correctly for shipping the crystals overseas like the jewelry is. Please message me about shipping outside the USA or with any questions about this shipping cost prior to purchase.
*I take all of my photos with natural light and sometimes use a lamp with a white daylight bulb on the side to counter shadows. Photos are as accurate representations as I can get but the colors can vary to the eye in person sometimes.